Fun fact: This recipe appears in two of my books. A version of it first appeared in How to Celebrate Everything, but I make it so frequently, it felt wrong not to include it again in my last book, devoted to my easiest, go-to-iest weeknight vegetarian dinners. It's the kind of homey comfort-food meal I make when I'm cooking for myself, and I enjoy it the most when eaten standing up, leaning against the counter, and reading the news. It's so ridiculously simple, I worry that calling it "cooking" is overstating things. Yes, you fry the chickpeas, but that's as hard as it gets. The key is to make sure you have the right things to dollop and drizzle on top: a good tamarind sauce (Indian-ish cookbook author Priya Krishna changed my life when she steered me in the direction of Maggi brand) and a yogurt with at least 2% fat content.
Crispy Chickpeas with Yogurt and Tamarind Sauce
You should feel free to toss in any greens at the end — shown above baby spinach. Serve with naan or basmati rice. Recipe from The Weekday Vegetarians

Optional spice mixture: 1⁄4 teaspoon smoked paprika, 1⁄4 teaspoon garlic powder, 1⁄8 teaspoon cayenne
1⁄3 cup vegetable oil or extra-virgin olive oil
3 cups cooked chickpeas, or 2 (15-ounce) cans, rinsed and drained
Kosher salt and freshly ground black pepper to taste
3⁄4 cup plain yogurt (whole-milk or 2%)
Tamarind sauce, preferably Maggi, to taste
1⁄2 cup chopped fresh cilantro, leaves and stems
Make the spice mixture, if using: combine the paprika, garlic powder, and cayenne in a small bowl.
Add the oil to a large skillet or Dutch oven set over medium-high heat. (You want the pan or pot to be large enough to hold the chickpeas in a single layer; otherwise use two skillets or cook in batches if you have time.) When the oil is hot but not smoking, add the chickpeas. Fry for 12 to 15 minutes, until slightly shriveled and crispy looking, tossing with a slotted spoon every 5 minutes. (Resist the urge to stir; let them sit and get crispy.) Using the slotted spoon, transfer the chickpeas to a paper-towel- lined platter to briefly drain; then, while still hot, place them in a medium bowl and toss with the salt, black pepper, and spice mixture (if using). Top with yogurt, tamarind sauce, and cilantro.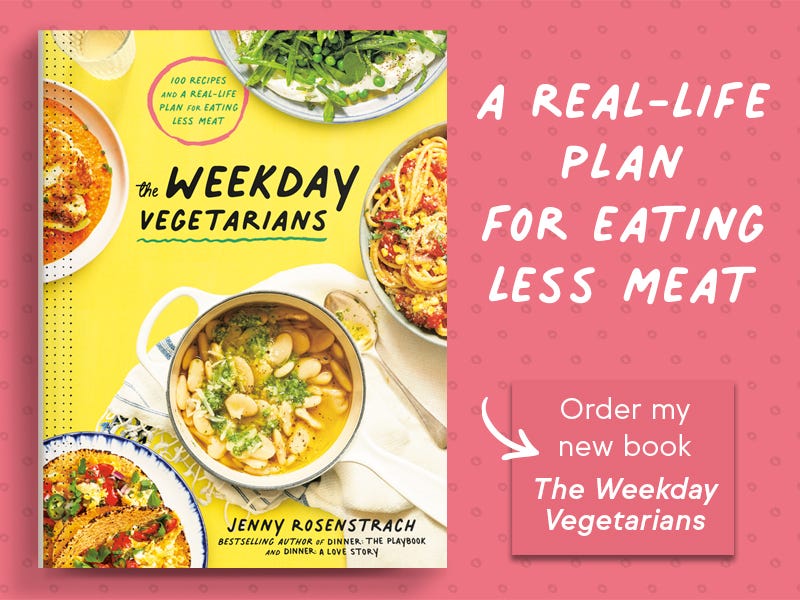 To get the latest posts delivered right to your inbox, subscribe to my newsletter. Top photo credit: Chelsea Cavanaugh for How to Celebrate Everything.