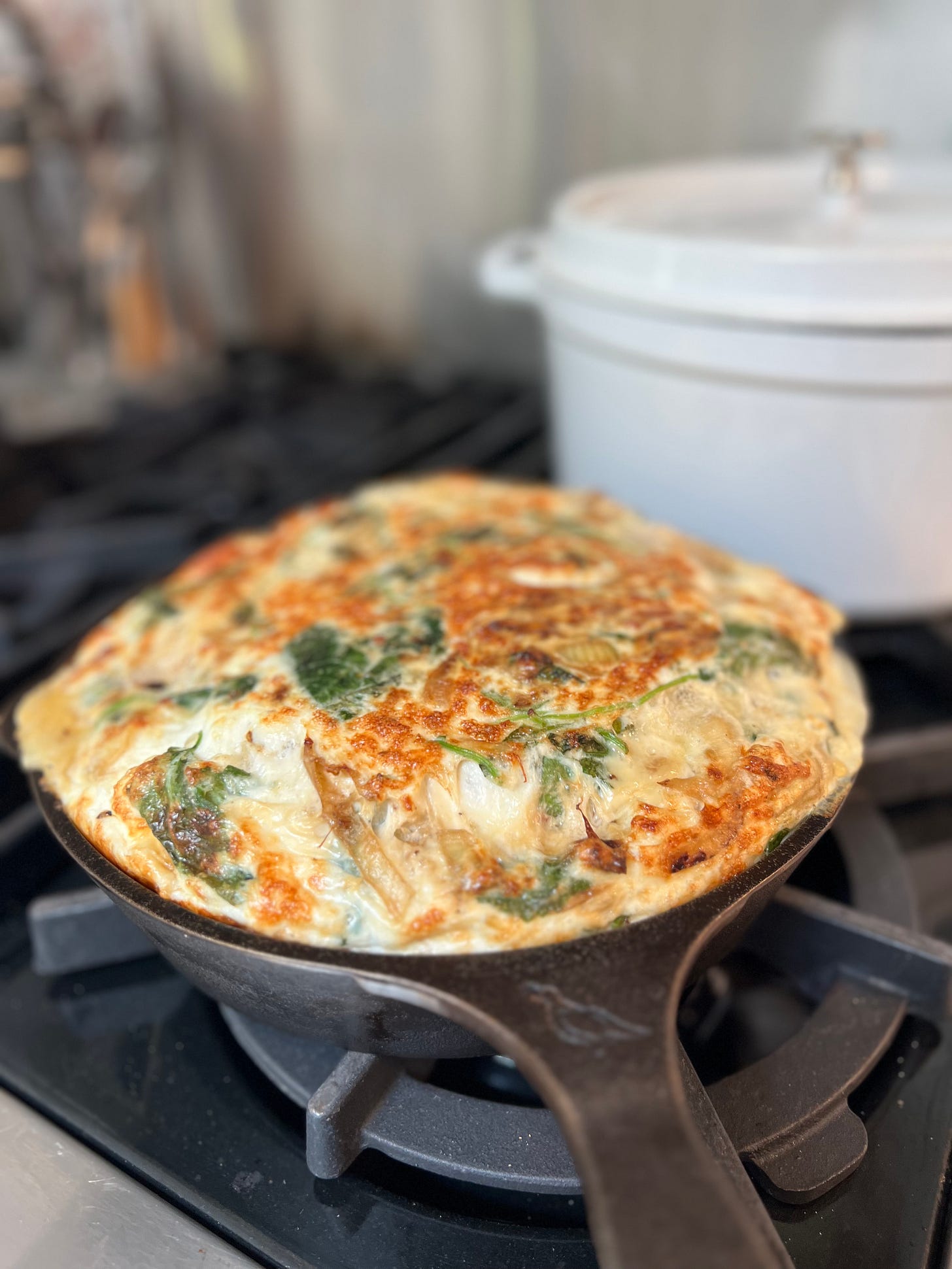 Last month, I was thrilled to speak with my old friend Elizabeth Mayhew, aka The Dutchy, for a Q&A assignment. We worked together at Real Simple and she is the one behind the banana bread that gets more ink on Dinner: A Love Story than either of my children do. Well, Elizabeth is still baking (as she told me in the interview: "That's what I do. If you invite me to a dinner, you do not ask me to bring wine or cheese. You say, please bring a dessert. Everybody just knows that"), but you might say she's leveled up a bit since the one-pan banana bread days.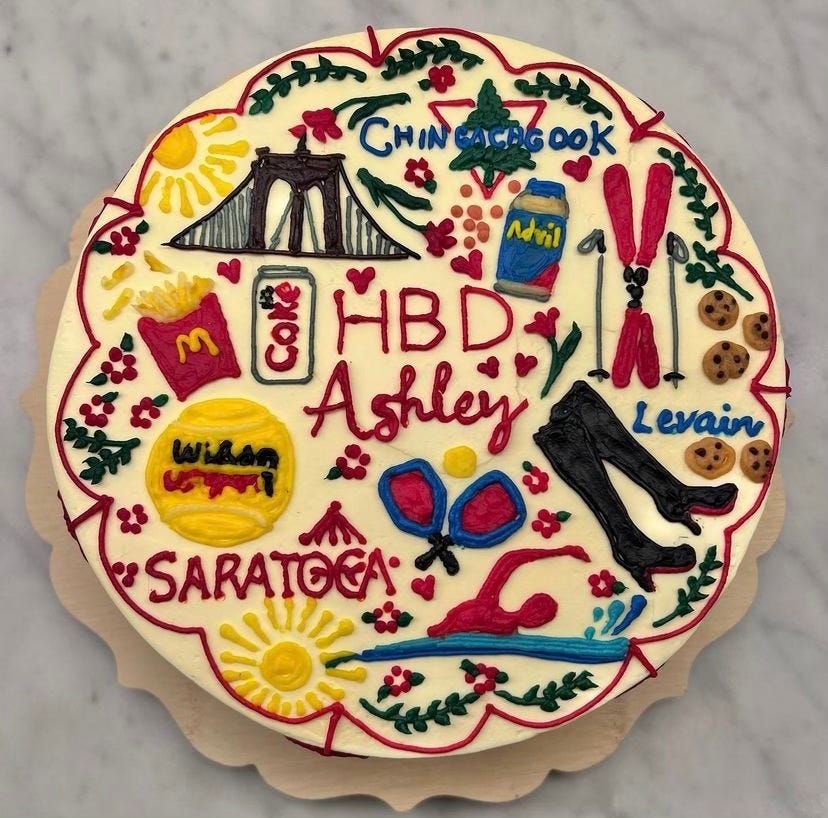 She now runs a bakery in Millbrook, NY, specializing in what she calls Charm Cakes — think charm bracelets, but crafted with flour, sugar, icing and French buttercream. I love these cakes because the details are so incredibly personal and random (see above: McDonalds fries, Advil, Saratoga?!) so naturally I find myself wondering about the person being feted…and also daydreaming about which of my random enthusiams would define me…if one can be defined in French buttercream.
Speaking of that French buttercream — it is famously temperamental and calls for egg yolks, which means at all times Elizabeth has a surplus of egg whites in her Millbrook refrigerator. That, she told me, is how she ended up perfecting her egg white frittata. Here's her recipe.
Elizabeth Mayhew's Egg White Frittata
Beat together a dozen egg whites with one 5.3-ounce container of Total Greek yogurt, 5% or 2% (about 1 cup). Add salt and pepper. You don't have to worry about it being fully incorporated — it's just egg whites, it's not going to bind as easily.
Preheat the oven to 375°F. Add a little olive oil to a 9-inch cast iron skillet set over medium heat, and add 1 large sliced onion, cooking until caramelized, about 20 minutes. Add one 8-ounce container of sliced mushrooms (any kind) and cook until they have released all their water.
Meanwhile, mix together 1 1/2 cups grated cheese (Elizabeth does gruyere; or a mixture of 1 cup fontina and 1/2 cup Parm-Pecorino; or 1/2 cup cheddar, it's very flexible!) Clean and chop 1 bunch of curly kale, about 4 to 5 stalks, ribs removed.
Fold in most of the cheese (reserve 1/4 cup of it) and the kale and to egg white mixture, — it's going to seem like a lot of kale — then take half of that mixture, pour it into the skillet, and mix it together, so the onion-mushrooms are integrated. Pour in remainder of egg mixture.
Place the skillet on top of a cookie sheet in the preheated oven, and bake for 35-40 minutes. It should get puffy and resist when you touch it. It should come right out of skillet. Slice and eat all week long.
P.S. For simple vegetarian recipes, check out my New York Times bestselling book The Weekday Vegetarians. Reminder: All the fun stuff these days happens in the Dinner: A Love Story newsletter on Substack, which is consistently in the Top 10 most-read food newsletters on the entire platform. You can subscribe here.