As I've probably mentioned a few hundred times in this space, my oldest daughter, Phoebe is a college runner and when I asked her this past weekend what she wanted for dinner, her eyes got all dreamy talking about one of her last races of the season, notable not just for how good she felt, but for what she ate afterwards: "A burrito as big as a child." In other words, that's what she wanted for dinner. And to be honest, it sounded unbelievably appealing to me, too. You know that particular voraciousness you have after a good workout? That's what I was picturing. I'd go out for a long run, get that post-race, wintry-tingly feeling in my cheeks, have a fire, then make a good cozy dinner. And that's how it mostly went. (Except I might've skipped the long run part.)
We happened to be at the farmer's market when we were having this conversation, so I picked up some chorizo and a head of cabbage for some slaw on the side. I was thinking I'd mix a link or two of the sausage with some beans — I'd just ordered a few bags from Rancho Gordo, I just couldn't remember which ones — and go from there. Turns out, all I had a giant stash of limas (of course) and some mayocoba heirlooms, which I'd never tried before, but as my husband would say, it's not like they're gonna be bad, so that's what we did. And they were, of course, great.
I ended up using only a single link of sausage for these burritos — there was enough going on with the spiced creamy beans, the pickled onions — and you know how I love a "meat as condiment" moment, but feel free to up the ante there if you're feeling that. Or omit the chorizo entirely.
Chorizo-Bean Burritos with Pickled Onions
To make vegetarian: Omit the chorizo — just use an extra tablespoon of vegetable oil. To make this dairy-free: Omit the cheese. To make this gluten-free: Replace the flour tortillas with corn tortillas. (Just warm them up in a microwave or, foil-wrapped in a 300°F oven so they are more pliable.) This makes 4 burritos, with a little bit of extra filling leftover. I served with slaw.
1/4 cup vinegar (white wine, red wine, or white)
2 tablespoons sugar
1 teaspoon salt
1/2 small red onion
1 link chorizo sausage (about 1/4 pound), casings removed (optional)
2 tablespoons vegetable oil, plus more for searing burritos
4 scallions (white and light green parts), chopped
1 teaspoon ground cumin
1 tablespoon canned green chiles
kosher salt and freshly ground black pepper, to taste
3 cups (2 15-ounce cans) cooked black or pinto beans (I used mayocoba here because that's what I had)
4 8-inch flour tortillas (these are Mission brand, but I do whatever I can to find Vista Hermosa)
2 cups cooked white or brown rice (I used Trader Joes frozen to save time/effort)
a large handful sharp cheddar cheese, shredded or sliced thin
cilantro
optional toppings: sour cream
Make pickled onions: Bring vinegar, sugar, 2 cups of water, and salt to a boil in a small saucepan. Add the onion and simmer, uncovered about 3 minutes. Drain.
If using chorizo, add meat and 1 tablespoon oil to a large, deep skillet set over medium heat. Cook the meat, breaking up the pieces with a fork, until mostly cooked and fat has rendered. Add remaining tablespoon oil, scallions, cumin, and chiles, salt and pepper, and cook until spices smell toasty. Add beans with a 1/4 cup water, tossing until warmed through. Smash with a fork or a spatula so the beans mush together.
They should look like this.
Assemble tortillas: Lay out four tortillas. Sprinkle a little cheese in the middle of each one, then spread a few spoonfuls of bean filling across the middle along with some rice, pickled onions, and a few sprigs of cilantro, leaving some space at both ends, as shown. Fold the ends of the tortillas over the filling enclosing tightly. Heat a thin layer of oil in the skillet over medium-high heat. Add burritos, seam-side down and fry until lightly brown on the underside, about 2 minutes. Turn over and fry until golden, another 2 minutes. Repeat with remaining burritos and serve with desired toppings.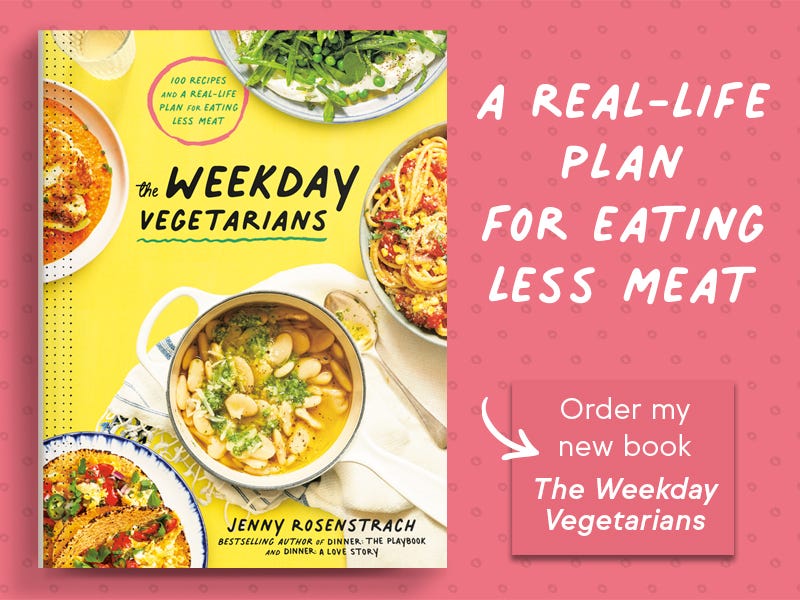 To get the latest posts delivered right to your inbox, subscribe to my newsletter.