For a holiday gift this year, our friend Avideh gave us ingredients to create one of her most favorite dishes from childhood: Ash Reshteh, an herby Persian stew, packed with noodles and beans. The gift felt so right for this moment, when we're all squirreling away again by ourselves, unsure of how to proceed with dinner guests or nights out. Even though Avideh wasn't with us, we felt connected to her, and that's the name of the game these days, right?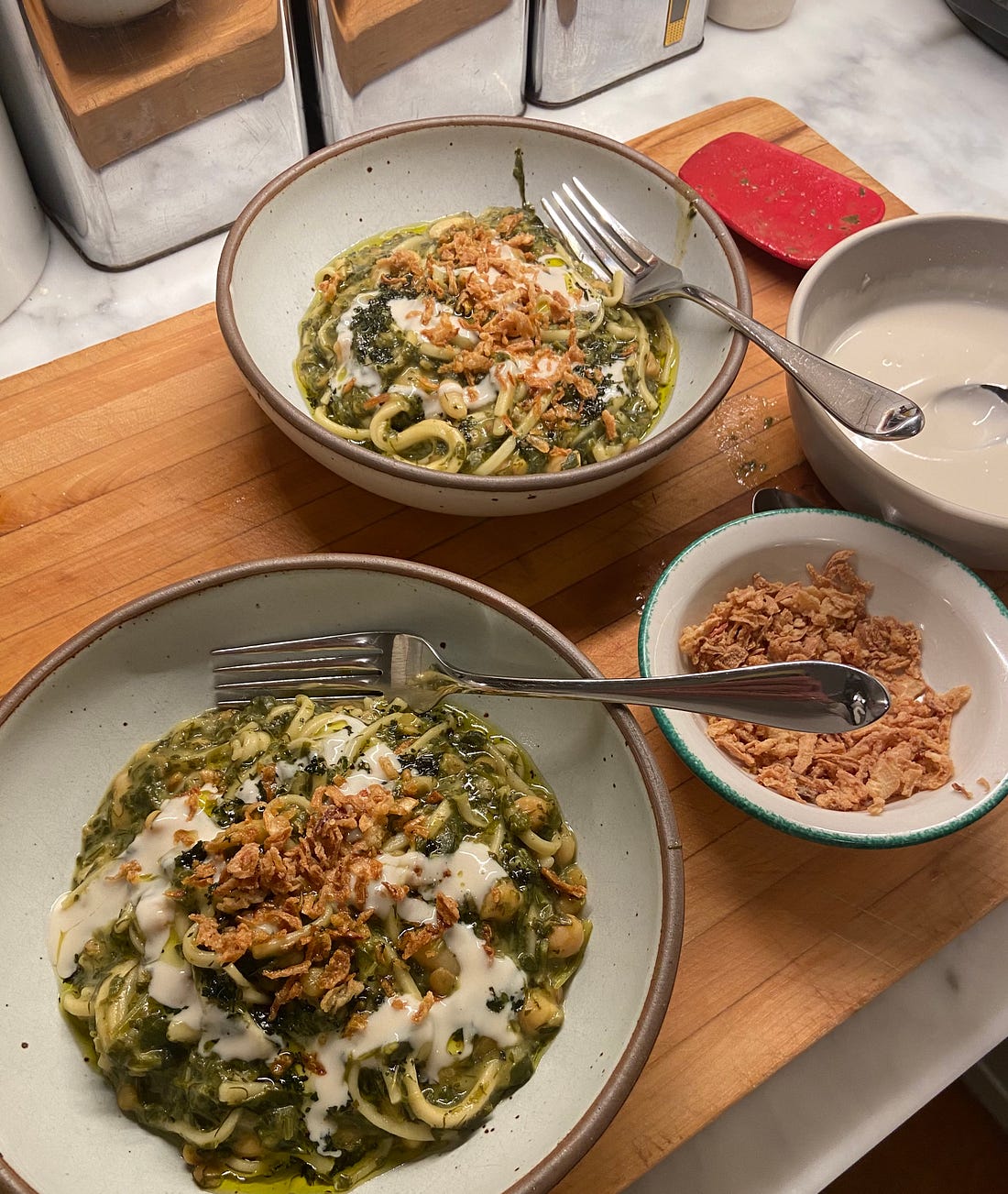 You will obviously have your own special meal and special ingredients in mind if you decide to steal this idea, but I for one am glad that Avideh chose Ash Reshteh because we'd never made it before, and that kind of thing passes for fun on a Saturday night in this house. The dish is traditionally a spring Norouz/New Year dish, but Avideh described it as winter vegetarian comfort food ("like winter chili is to Americans") which, as you know, is my holy grail these days. "My love for this dish originates from my grandmother's kitchen," Avideh texted. When her family left Iran she'd ask her mom to make it but it never happened, and it wasn't until Avideh was married that she tackled cooking it herself. (She said it took several tries to get it right before landing on a modified version from this cookbook.) Here's the thing, though: The meal itself, topped with crispy onions, and drizzled with mint oil and a yogurt-y kashk sauce, was only a small part of the happiness — Avideh's gift also forced us to venture out on an otherwise boring winter Saturday to track down a missing ingredient (that kashk, a salty, sour Middle Eastern whey), which led us to discover an amazing Persian marketthat is only five miles from the town we've lived in for 18 years, and that we never knew existed!! (Of course, even if we didn't have access to that, we could've ordered everything online.) We used Samin Nosrat's recipe in the Times (paywall) but Avideh says this recipe is very close to hers.
In summation: When you're struggling to think of a gift idea for someone, or even just a way to say "I'm thinking of you," food is usually the exactly right answer.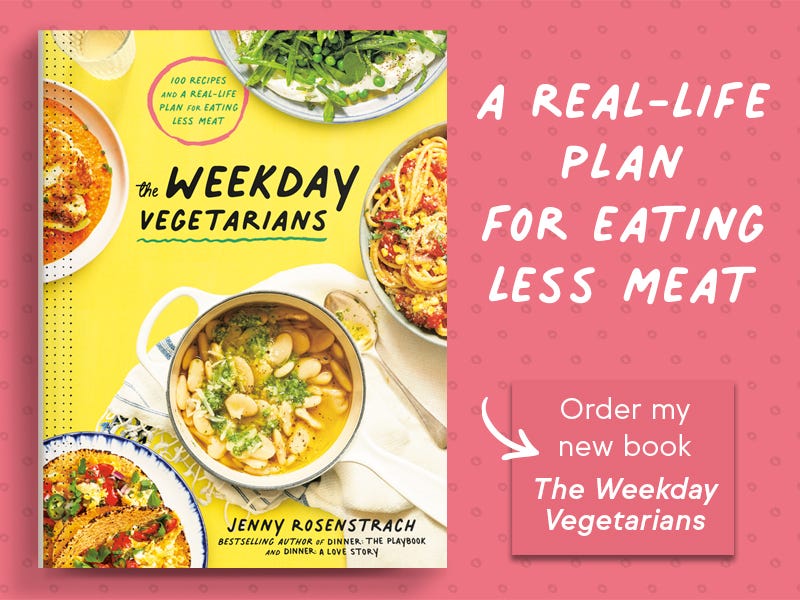 To get the latest posts delivered right to your inbox, subscribe to my newsletter.